Local Fishing Opportunities This Summer
Fly shops always recommend places such as the South Platte River (Dream Stream, 11 Mile, Cheesman, Deckers) and the Blue River. Both of these fisheries are phenomenal fisheries, but for some of us, driving an hour into the mountains to fish with hundreds of other people and hitting the same water we're familiar with becomes repetitive. I completely agree with such a statement. That's why in recent years I've been exploring our local fisheries a little more. In this article we're going to explore the amazing fishing we have within reach of our city.
Creeks:
Within a short reach of the Denver area there are numerous creeks that allow for seclusion and the opportunity to catch an array of wild trout species. The two notable fisheries, Clear and Bear Creek, are amazing wild brown trout fisheries that offer the bonus rainbow trout here and there. Both of these creeks are located right in the foothills, allowing for a short drive for good fishing. Due to their relative popularity and ease of access, these creeks compared to others in the area get hit relatively hard. This pressure is nothing compared to the tailwaters within the region. Other notable "creeks" are Boulder Creek, South Boulder Creek, Big Thompson River, the Waterton Canyon stretch of the South Platte River, St. Vrain Creek, and numerous lesser known gems amongst the foothill roads.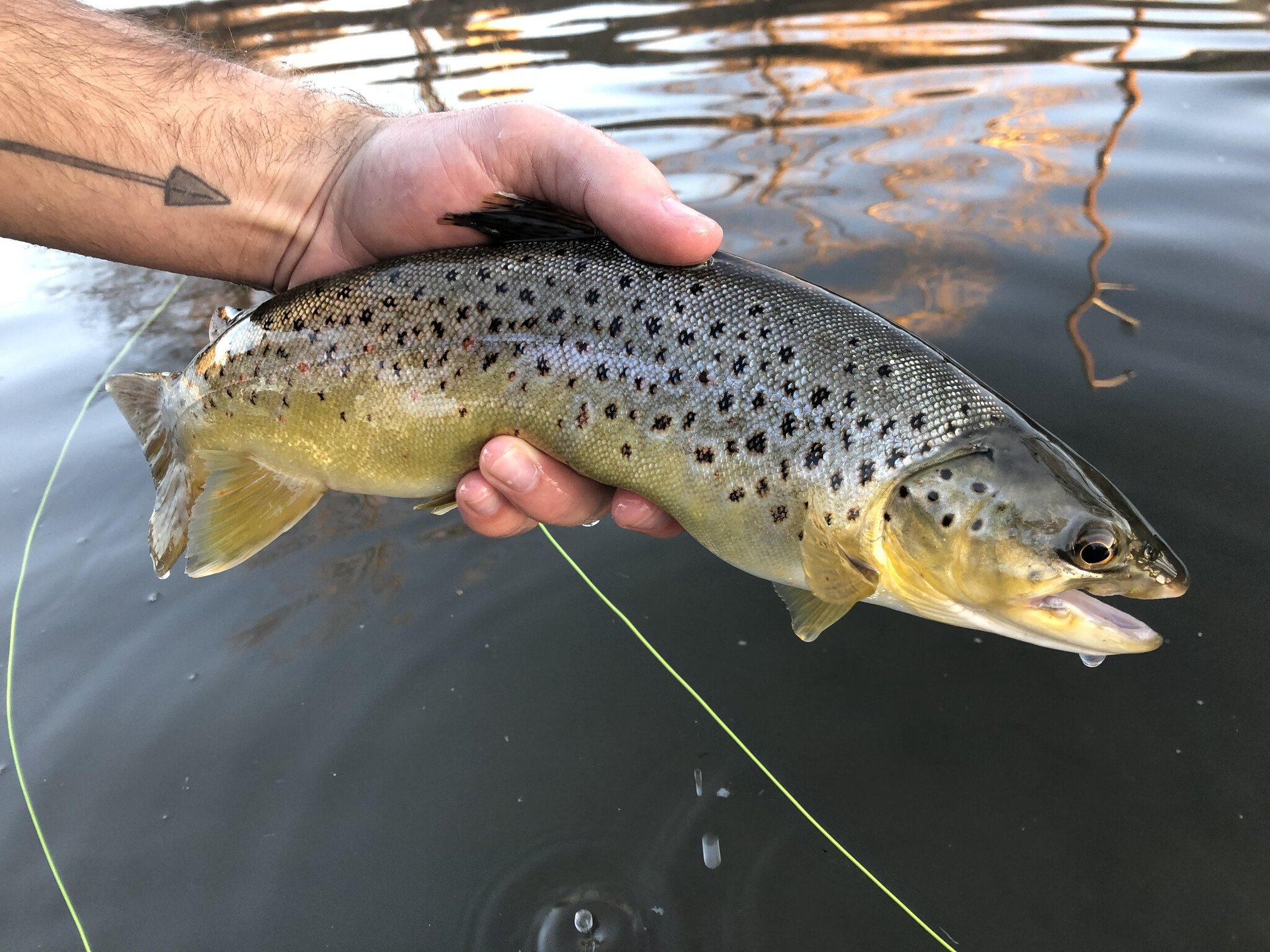 Denver South Platte:
Yes, you'd be surprised that the Denver South Platte (DSP) from Chatfield dam downstream to Commerce City offers a wide variety of fishing opportunities. The most notable species is the common carp, a fish with a nasty reputation throughout much of North America. If you're willing to push those negative biases away, carp are one of the best freshwater species to target on a fly rod. Heavy rods and heavy tippet with relatively big flies makes for a big change up from the regular Deckers routine. The entire stretch holds ample numbers of carp to target, but the waters from Englewood to Commerce City hold better populations.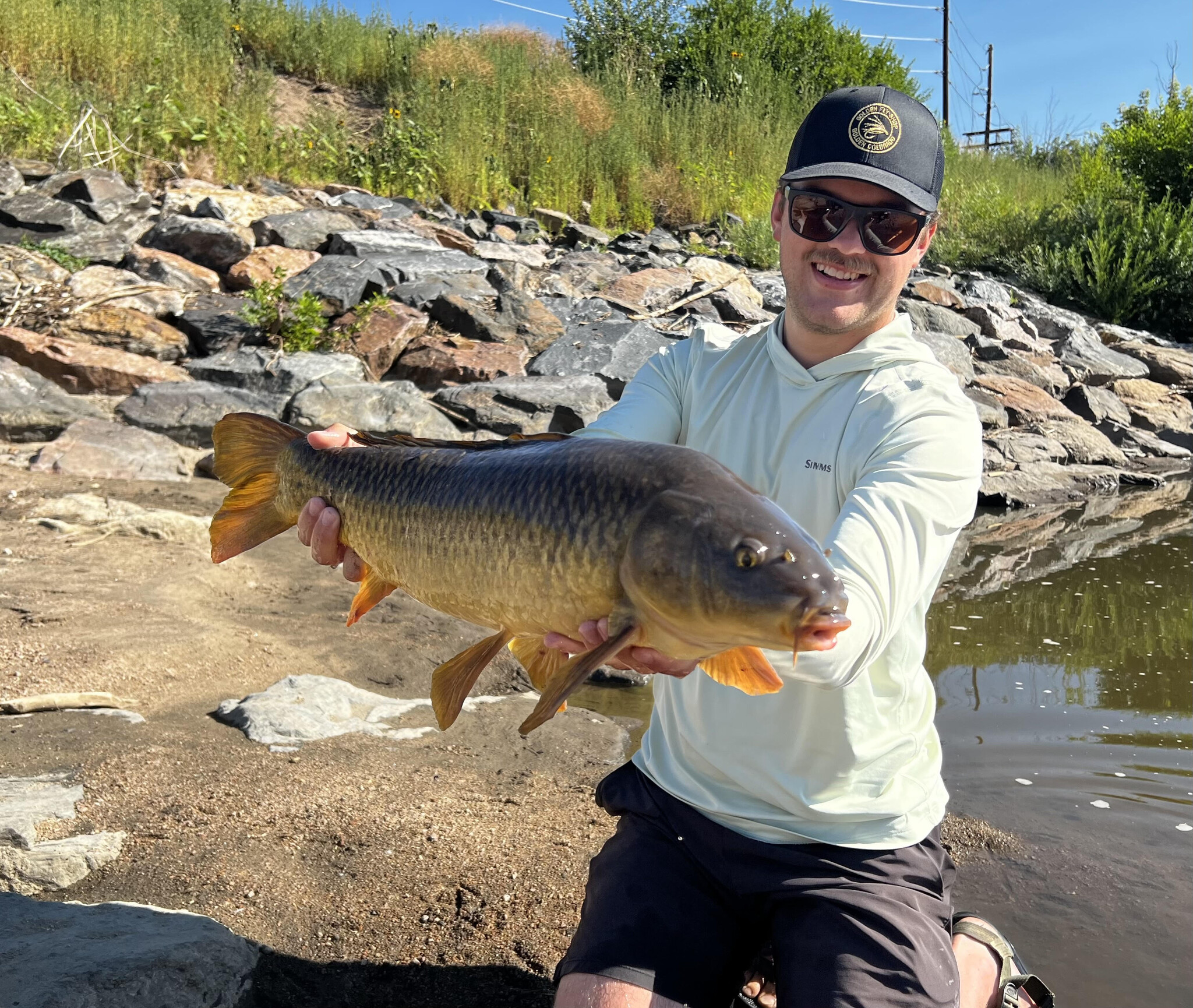 If carp aren't your game though, we won't judge nor will the DSP. There's a wide variety of other species to target. Brown and rainbow trout, smallmouth bass, channel catfish, and walleye are common appearances in the DSP. If you're looking to target smallmouth bass, fishing the waters directly below Chatfield dam and from Englewood to downtown Denver hold a lot of smallmouth bass.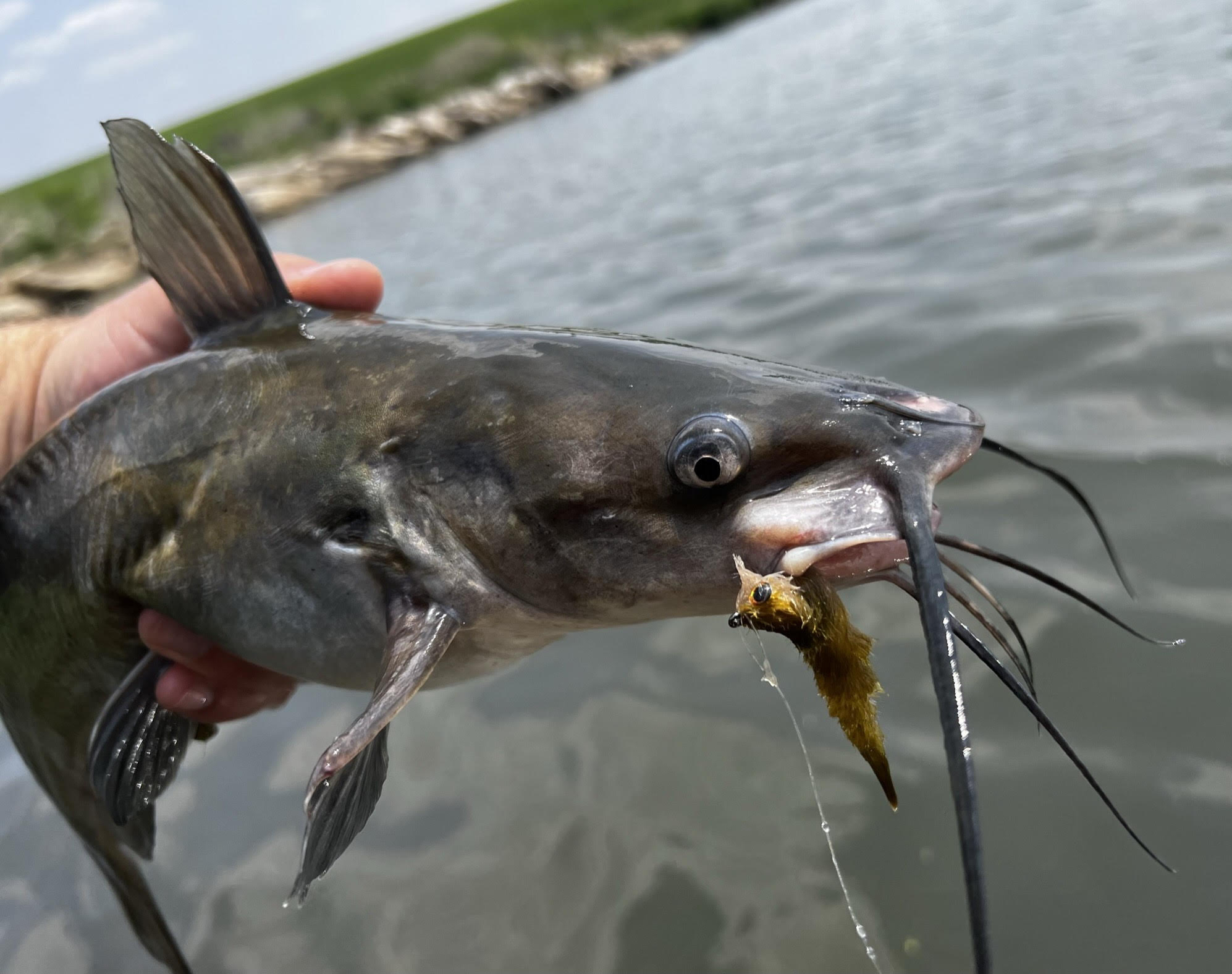 This population is maintained solely through natural reproduction, but the fish were initially "introduced" to the river via the Chatfield and Bear Creek Reservoir dams. Walleye are less common than the other DSP fish species, but targeting them below Chatfield dam is your best bet.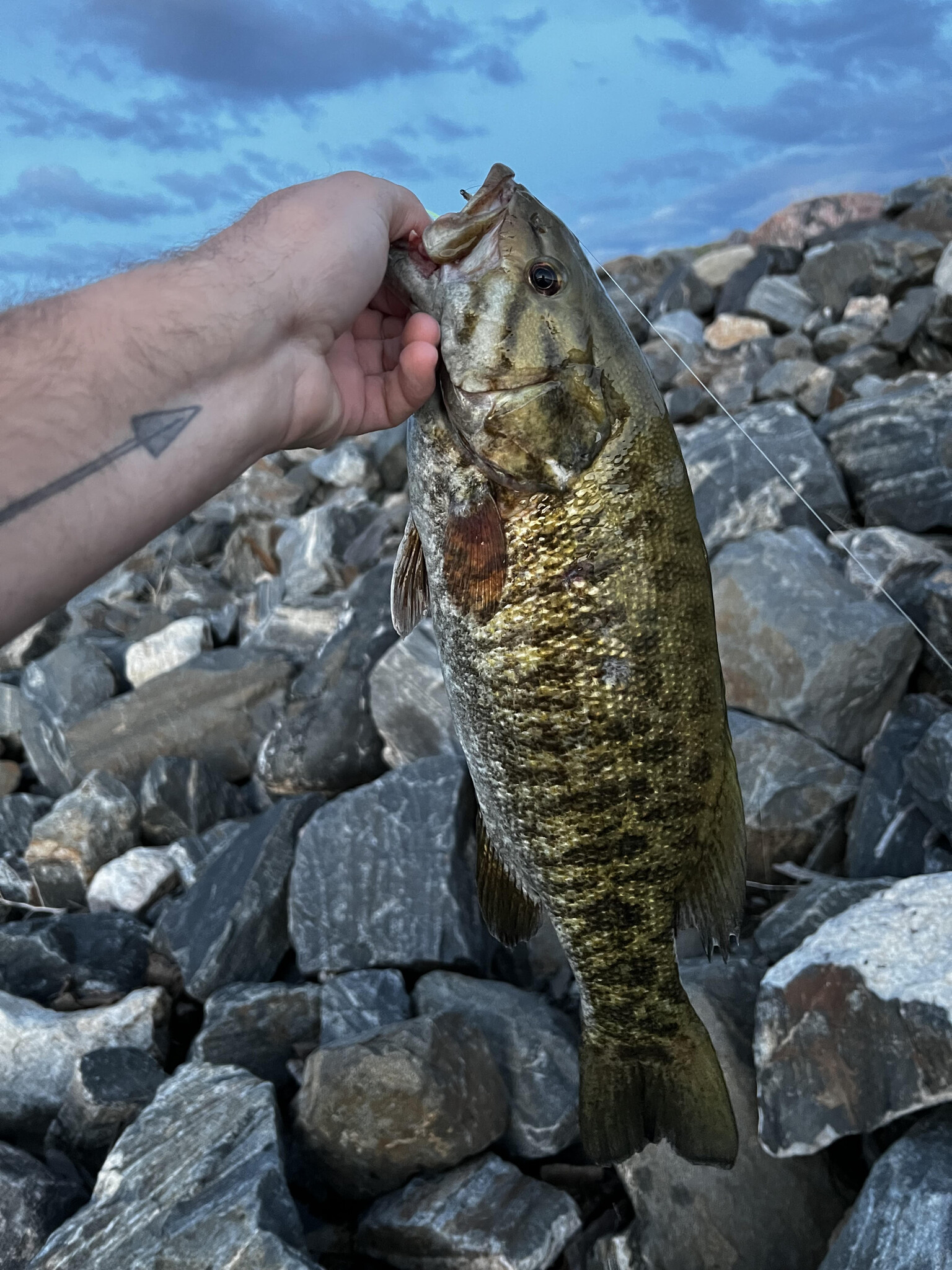 If trout is your main game, the DSP holds a strong population throughout the river. The best populations of trout are below Chatfield dam through Littleton, as well as downtown Denver. These populations are maintained through public and private stockings that place catchable and brood sized rainbow trout in the river. There is, however, a naturally reproducing population of brown trout within the Englewood city limits. It's unclear where this population originates from, but the popular theory is they snuck through lower Bear Creek. 
Reservoirs and Ponds:
The fishing opportunities in our local reservoirs and ponds are pretty similar to the DSP. Fish species include carp, largemouth and smallmouth bass, wiper, channel catfish, walleye, various sunfish and crappie species, as well as the one off trout and other random species. The options of where you can go are endless, notable locations include Chatfield Reservoir, Arvada Reservoir, Standley Lake, and City Park.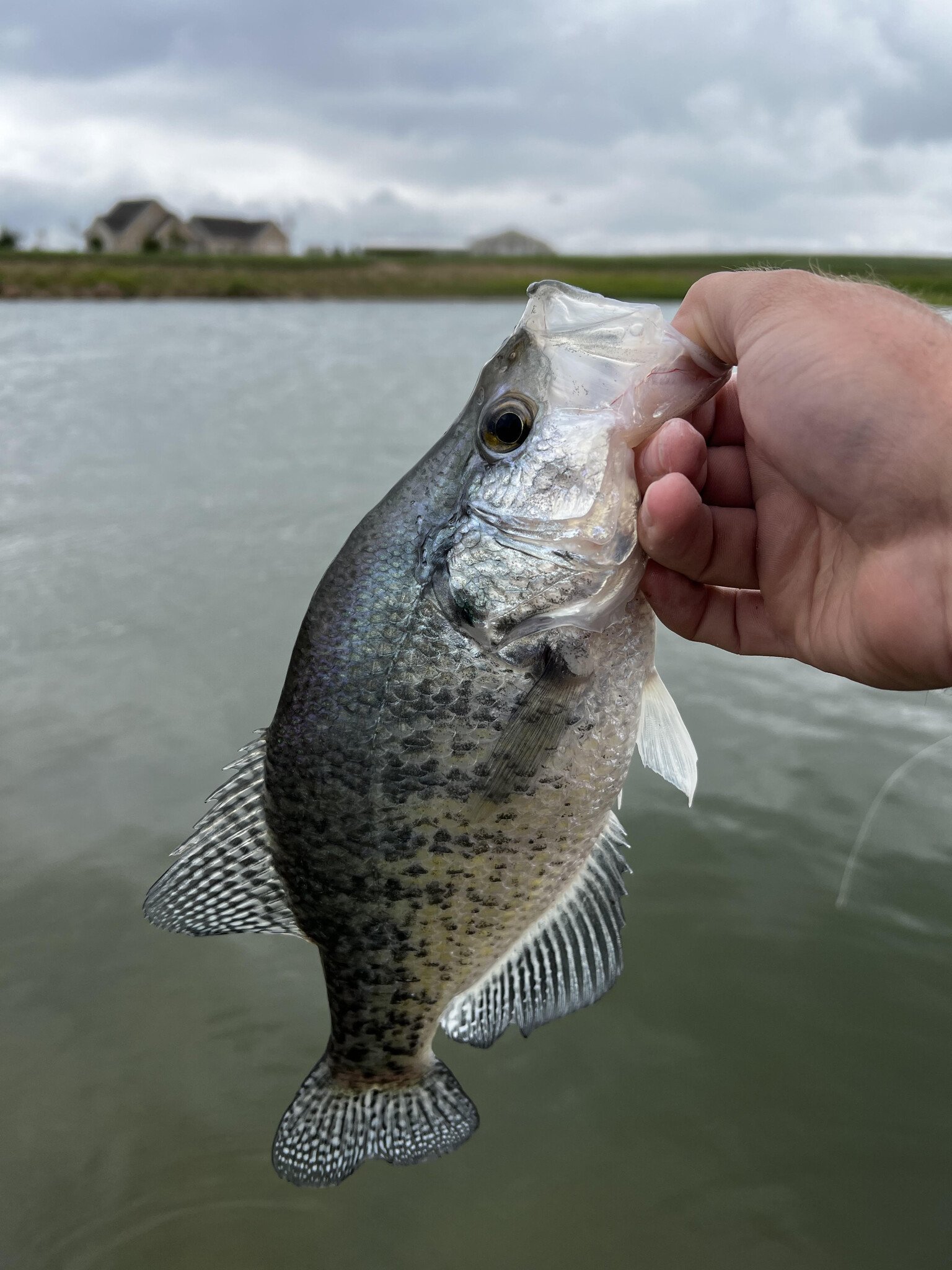 The Gear: 
Carp and Channel Catfish: 7wt, floating line, 0-3x fluorocarbon tippet
Flies: Great Carpholio, H.V.R.T., Headstand
Largemouth and Smallmouth Bass: 7 or 8wt, floating or intermediate line, 16lb saltwater fluorocarbon tippet (seems like overkill, but bass have extremely hard mouths and will hammer flies, very hard strip sets are required and we don't want you breaking off)
Flies: Deer Hair Poppers/Sliders, Nancy P, Belly Scratcher in Bluegill color
Wiper and Walleye: 7-9wt, floating, intermediate, or sink tip line, 16 or 20lb saltwater fluorocarbon tippet
Flies: White Mini Sex Dungeon, EP Minnow in Gray/White, Olive/White, or Chartreuse/White, Belly Scratcher in Shad color
Trout in DSP/Reservoirs: 5-7wt, floating, intermediate, or sink tip line, 0-3x fluorocarbon tippet
Flies for DSP: Kreelex, Montana Mouthwash, Barely Legal
Flies for Reservoirs: Balanced Leech, Chironomid Bomber, Stillwater Nymph
Trout in Creeks, Sunfish, and Crappie: 2-4wt, floating line, 4-6x tippet (nylon for dries, fluorocarbon for nymphs)
Flies: Hippie Stomper, Elk Hair Caddis, Perdigon
Fly fishing doesn't have to involve long drives into the mountains, our local options are enough to keep you occupied all year. Although the views might not be as scenic (aside from the creeks), fish can be caught within a short drive of your house. In addition, if you're planning on a future saltwater fishing trip, the warmwater species mentioned above are a greater practice for your presentation, casting distance, and most importantly, the stripset. We hope this article served you well, and we hope you partake in our local fisheries in the near future!
If you have any questions regarding our local fisheries, feel free to call the shop at 303-330-1292, or email Xavier at xavier@goldenflyshop.com